Koi Pond - Wickham Bishops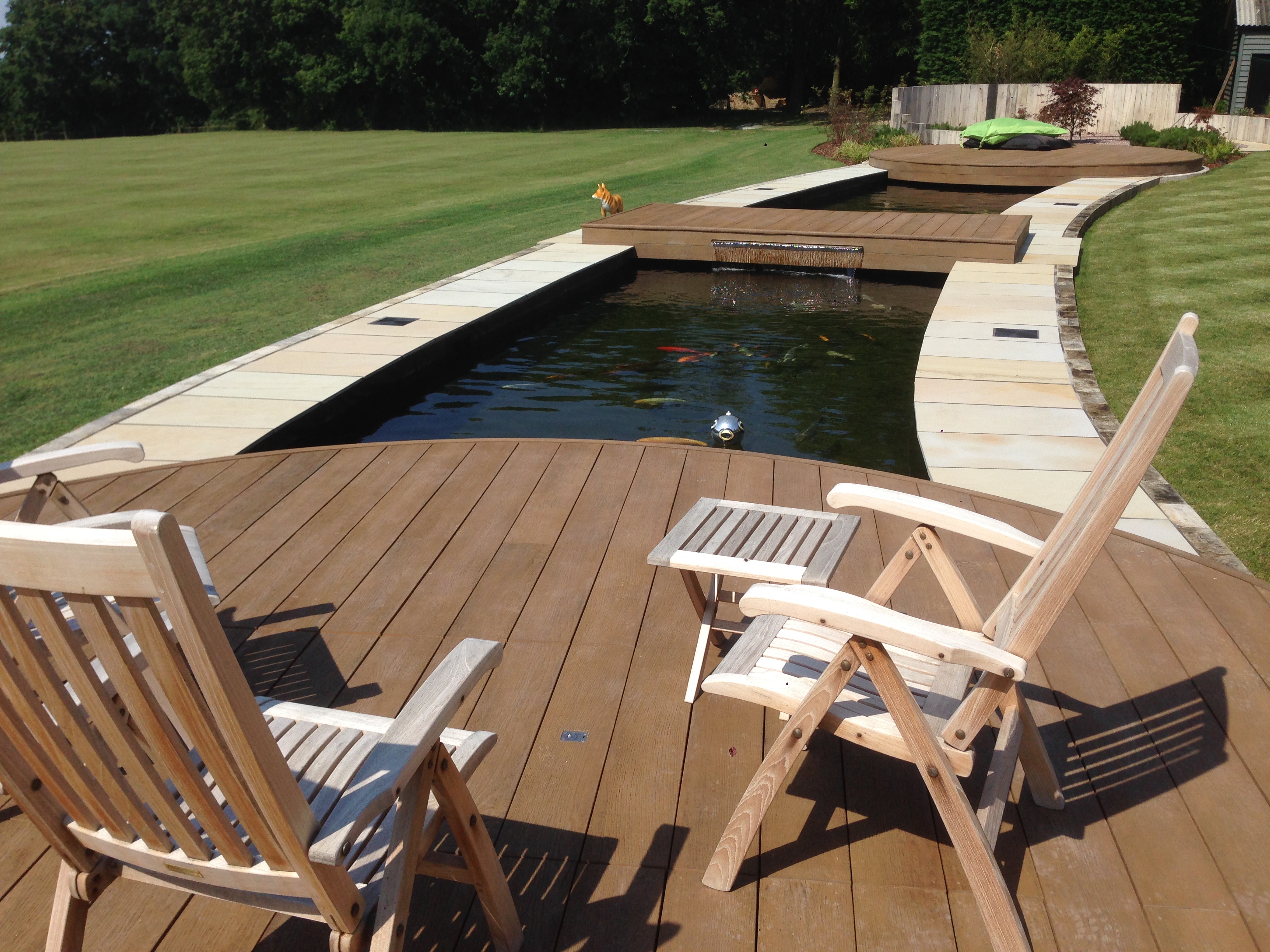 The Brief
We were commissioned to create a Koi pond in Essex and we faced a challenge. The soil was thick, London Blue Clay. Using a conventional concrete slab base ran the risk of ground movement and cracking pipes. We needed to create a solution that would allow the architect designed pond to be built in the style required by the client.
The Solution
We decided to use an innovative lightweight system used to build swimming pools that had not been used before to create Koi Ponds. Tailor-made panels were designed for the sides using a CAD software programme. The panels were then delivered to the site and bolted together. The result was a pond that created the required shape and design.
The base of the pond was shaped out of sharp sand and cement screed and lined on site using a specially fabricated Butyl liner holding approximately 14,000 gallons of water.
Adjacent to the pond are two round decks and a bridge made from a maintenance free composite decking board. Hatches within the deck allow maintenance of eco-friendly pond filters, pumps and UV clarifiers. The bridge has stainless steel blades with LED lighting on either side. Sandstone paving slab was used for the coping around the pond, and the edges finished with vertically placed oak sleepers.
Using the latest CAD software and swimming pool design proved an innovative solution while meeting the client's requirements for the Essex pond build.