Feature Pond - Wimbish, Saffron Walden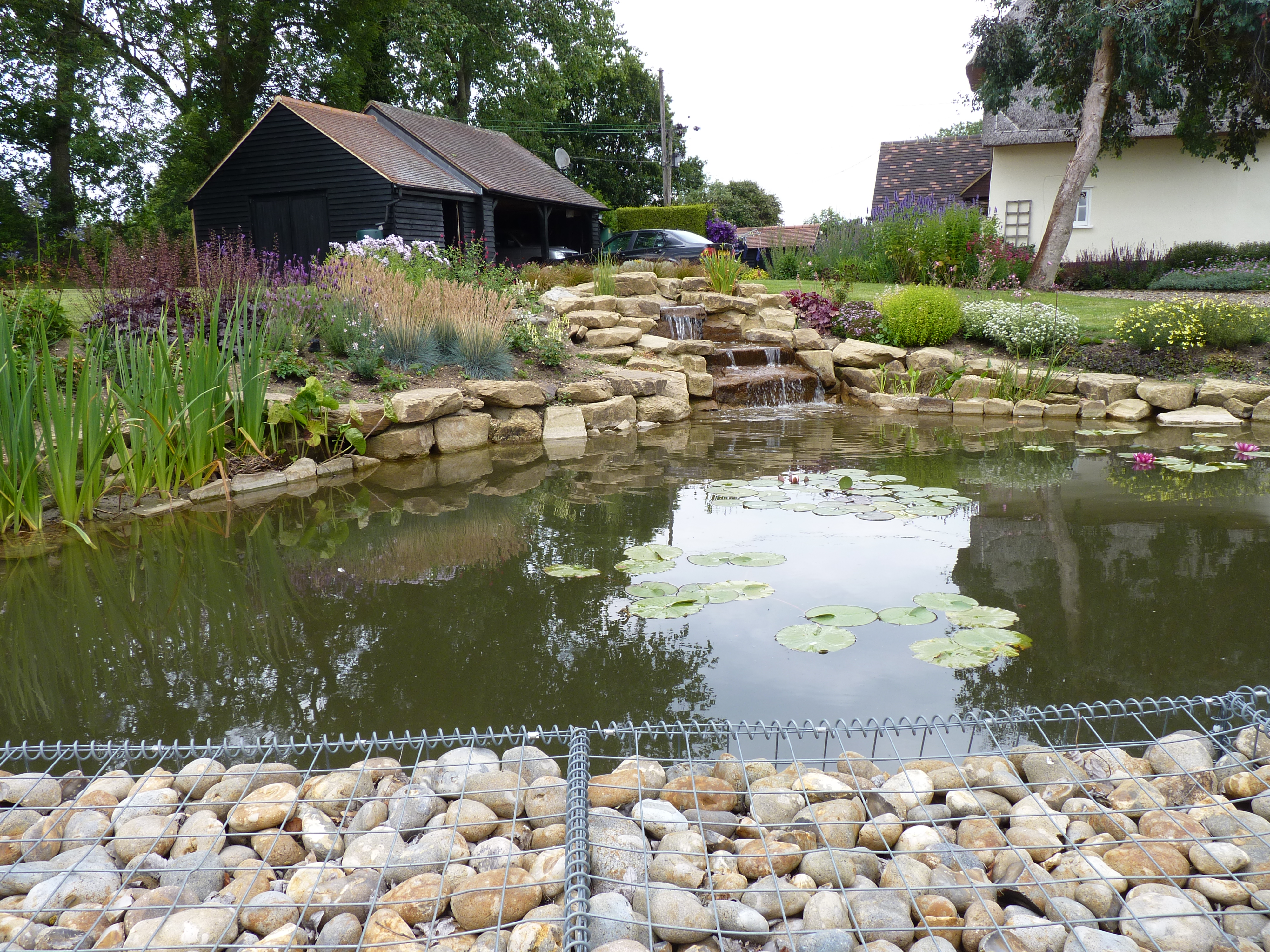 The Brief
We were asked for this project to turn what was just an overgrown natural pond in a front garden to a large feature pond. We were asked to incorporate a watercourse and the pond was to be filtered so ornamental and native fish could be kept. The existing pond though had a pipe running in from a ditch that often flowed with water and then out of the pond via another pipe.
The Solution
The pond was emptied and dug out to the required size and shape. A heavy duty rubber liner was installed with protective fleece underlay first. We then used gabion baskets on one bank of the pond as the client wanted to extend the grass area at the front. The gabion baskets not only add aesthetically when filled with cobbles but give wildlife like frogs, newts, small insect larvae and other pond inhabitants somewhere to hide. The pond edges were dressed with large pieces of York rockery stone and the watercourse also built using the same stone. Some of the larger pieces of York stone were hand picked especially for the waterfall. A lovely Oak jetty was built and the pond was planted with suitable marginal and deep water plants.
The filtration system was installed out of site behind the garage and then the pond filled and when ready stocked with fish. We solved the issue of the original pipe in and pipe out of the pond by diverting it through new pipe behind the gabion baskets. The main concern was what pollutants could have been washed in the pond if the existing pipe still entered it so diverting was the best option. Finally, the beds at the back of the pond were dug in and planted with border plants.