Channels Angling Club - Boreham, Chelmsford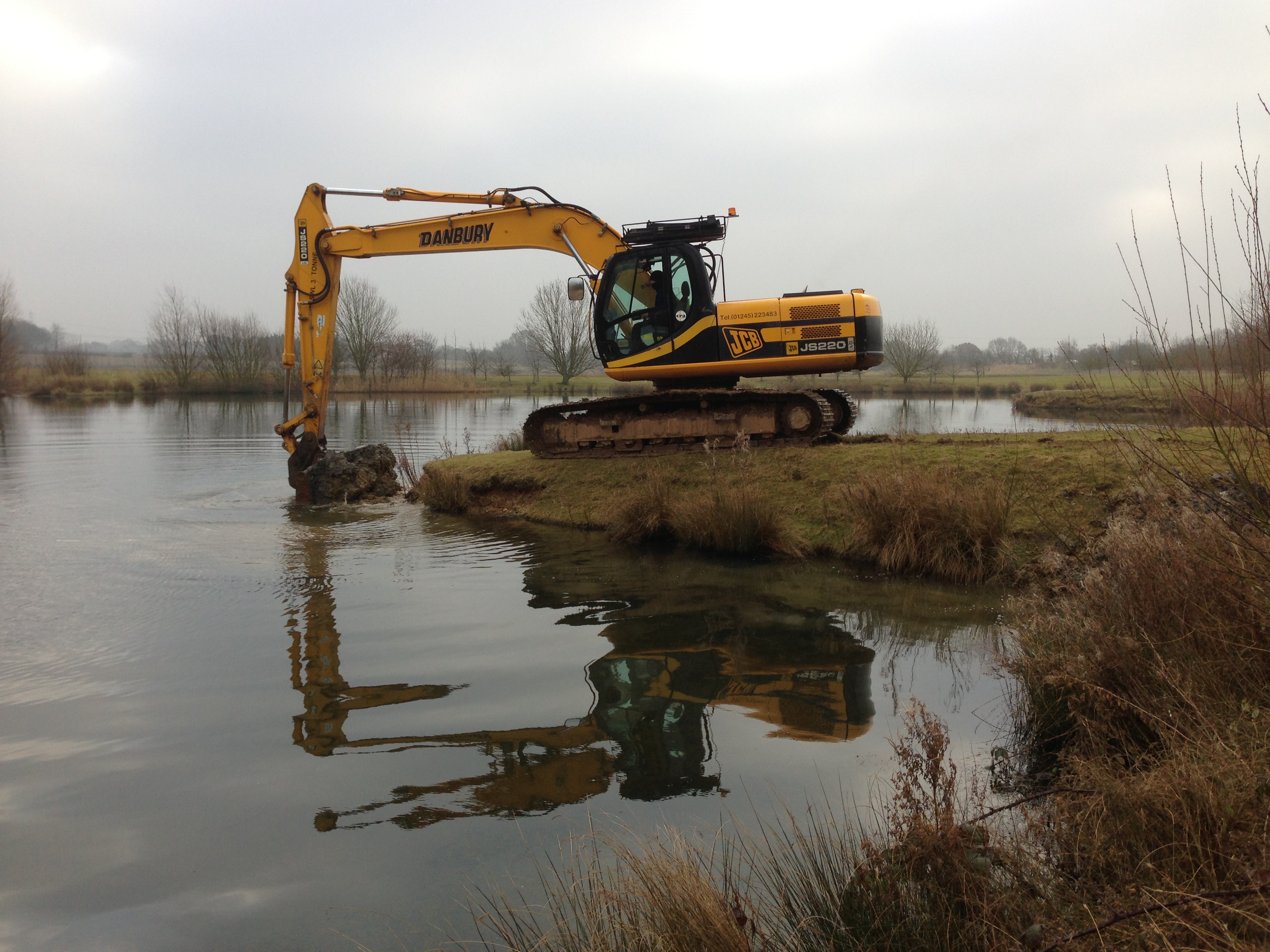 The Brief
The angling club had taken on a new water but the lake had many points on which would make the water difficult to fish with too many members on. The club asked us if we could remove the points and to create areas called swims for people to fish on.
The Solution
With the use of a large 20 tonne excavator and 10 tonne dumper truck we dug out the required points making the lake more angling friendly. We also added an extra island and dug out flat areas where swims could be built at a later date. The 1000s of tonnes of clay were piled around the site and graded off where necessary.
We then helped the club with moving some of the carp that were netted from their other water to the new water.